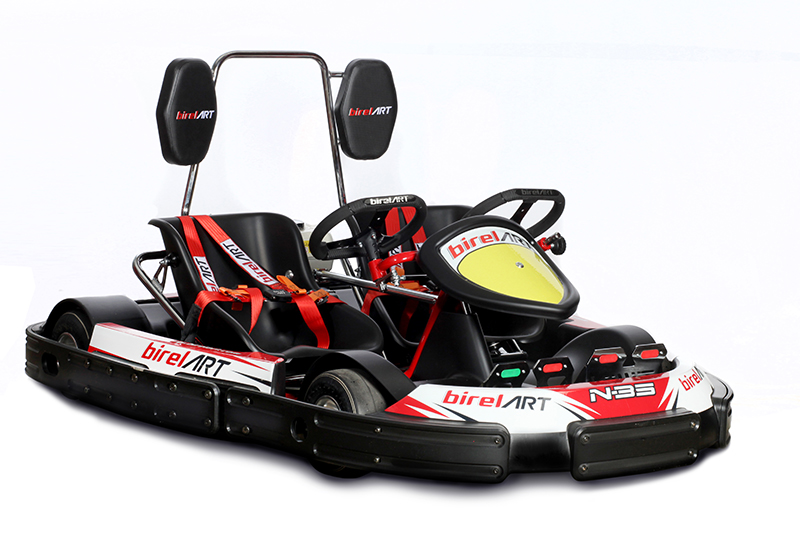 ONE KART FOR TWO PEOPLE
WITH ADJUSTABLE SLIDING SEAT,
ADJUSTABLE SLIDING PEDALS,
ADJUSTABLE STEERING WHEEL HEIGHT,
FITTED WITH REAR END
COVER (TO PR OTECT MOVING MECHANICAL PARTS).
AVAILABLE WITH CHAIN OR BELT,
HYDRAULIC BRAKE
OPTIONAL HEADREST.

ONLY 160 KG

AVAILABLE ENGINE VERSIONS
→ HONDA GX 270 → HONDA GX 390
TRACK SIDE MONITORING SYSTEM
de Haardt Trackside Control System Xtra.EV Shutdown Transponder
The de Haardt Xtra.E Shutdown Transponder can be installed on every kart and programmed to suit the needs of the Circuit Operator. Different performance levels can be pre-programmed, as well as the crawl speed for the Pitlane Area. The Shutdown Transponder can be remotely operated with the Xtra Remote Control Unit, as well as the Xtra Mini Remote Control.