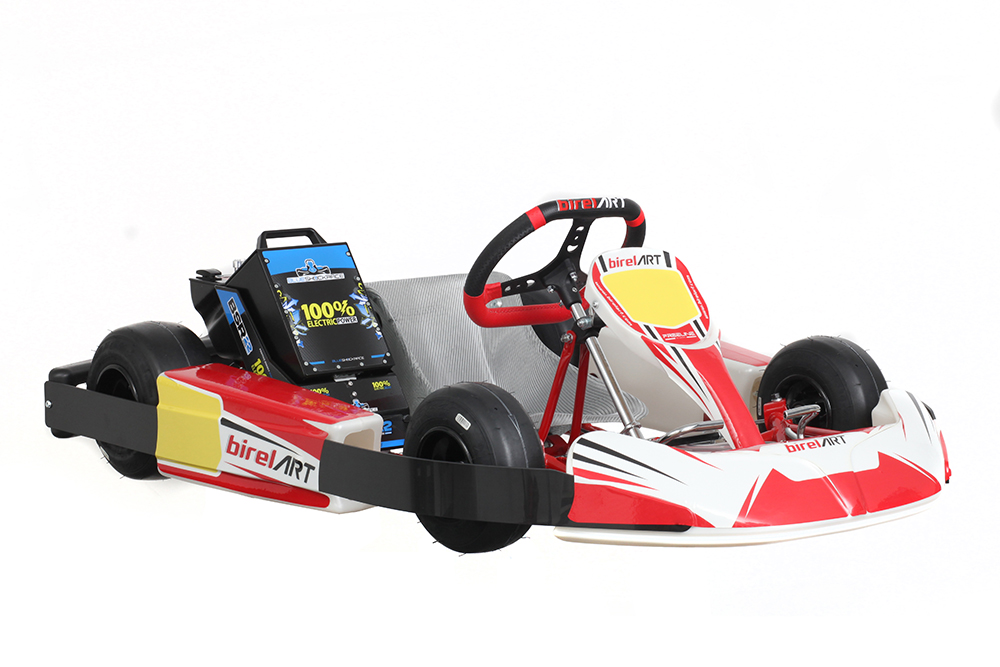 LITTLE GREEN KART FOR OUR BABYDRIVERS!


BABY GUY S FR OM 90CM HIGH.

KART WITH HIGH SE CURITY SIDE PR OTECTION.

1,5 KW ELE CTRIC MO TOR WITH INTERCHANGEABLE B ATTERIES,

2 SPEED PR OGRAMMED WITH KEY-SHAPED REMO TE C ONTROL +

REVERSE GEAR.

TO START THE KART IN TOTAL SAFETY.

ONLY 52 KG
All our models Rental kart Birelart are guaranteed for 12 months.

Electro powertrain included the battery 12 month guaranteed.

Battery: 2200 cycle to 6000 (according to instructions provided by the constructor).


Recovery of your used batteries with 20% discount on the purchase of new ones.

Included Start-up of the karts on your track (2 people) + schooling for your staff.