Birel ART launched its new range of N35 and N32 rental karts.
Nine models have been developed to respond to varying customer needs.
A simplified general management makes it easier to carry out mechanical repairs and, therefore ensures a longer lifespan for the parts. In addition, all the versions are easy to drive, thanks to the adjustable and anatomically positioning of the seat and pedals.
The karts also deliver improved performance and lateral grip in corners, replicating the feel of real racing kart.
More than twelve months of design and development have made the new N35 adn N32 a technically innovative products, which is thus able to respond to the demands of the rental market.
The range features a new pedal set-up, adjustable via a lever on the right side of the seat, as well as a chassis design that delivers an enhanced driving experience, with the added benefit of being able to adjust the ballast. Finally, the graphics are designed to evoke the lines of a racing kart.

There are elements that have been designed on an ad hoc basis to ensure a greater level of safety for the driver.
The new rubber inserts positioned between the front fairing and the chassis allow the dissipation of kinetic energy on impact.
Also, as verified by crash tests, the vehicle's body is designed to withstand and absorb impacts of more than 10G.
Rubbing strips have been introduced, protecting the frame, to limit damage to the extremities of the chassis, the kart's wheels and mechanical parts.
Each model also has various special features, such as protection of the moving mechanical parts for the N35-ST, a back cover for the GT, and the 12-litre fuel tank with automobile type bayonet fitting and a removable steering wheel, both features of the N35-RS.
The lightness of the complete kart, around 30 kg less than the competitors, allows a reduction in maintenance costs by decreasing the fuel consumption and increasing the lifecycle of all its components.
The E-kart features a removable battery which is a totally new innovation for the electric market. It is the most compact and lightest battery in the business for the amount of energy it contains. Moreover the integration of the transmission and management software has been optimised to ensure safety, reliability and performance.
The most innovative aspect however, is the fact the battery is removable in a matter of seconds, which optimises costs: as the run time and charging cycle of the battery are identical, this allows for a continuous cycle of use for the kart, simply by changing the battery in under one minute.
Ronni Sala, President of Birel ART: "The presentation of the new Rental Kart product line is the conclusion of extensive work begun by Birel ART over a year ago. We are therefore very proud to be able to launch the Rental product range on the market which, with its different models, can meet the varied requirements of our customers.
In addition, the launch of the electric E-Kart kart is a big gamble for our company since it allows us to face new challenges in the avant-garde field of electric vehicles, with an innovative and distinctive product. It is unique in this sector of the market in terms of its low cost and ease of use."
Follow our rental kart Fan Page on Facebook (www.facebook.com/BirelARTrental)
N-35 XR ST & X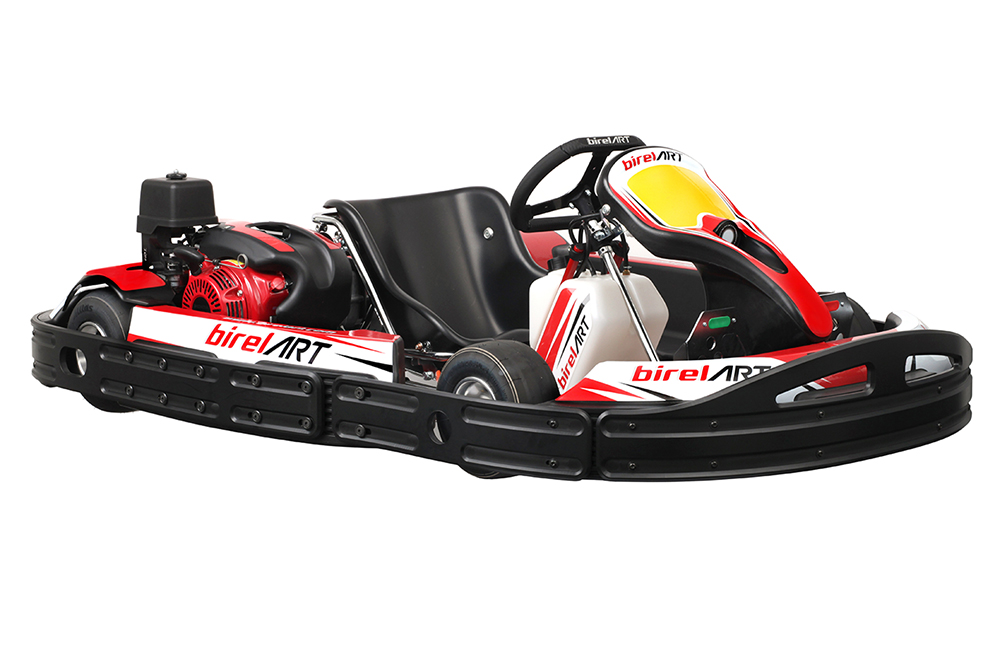 ---
N-35 TWIN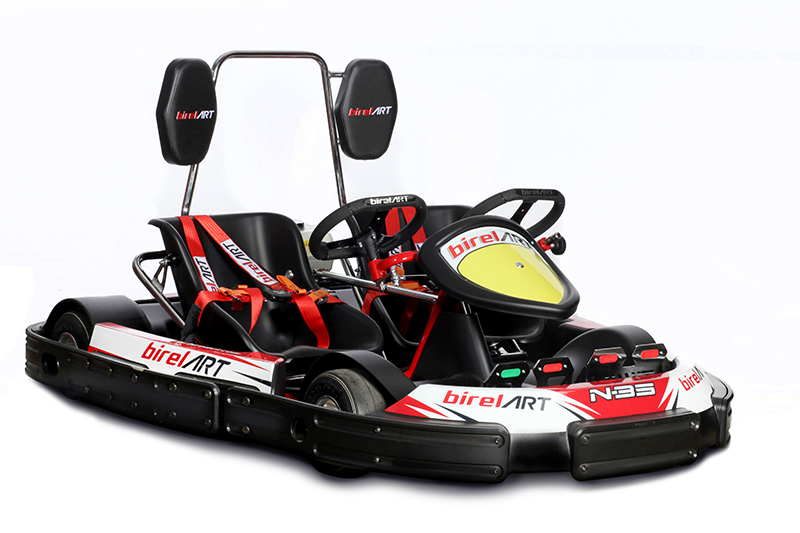 ---
N-32 J4T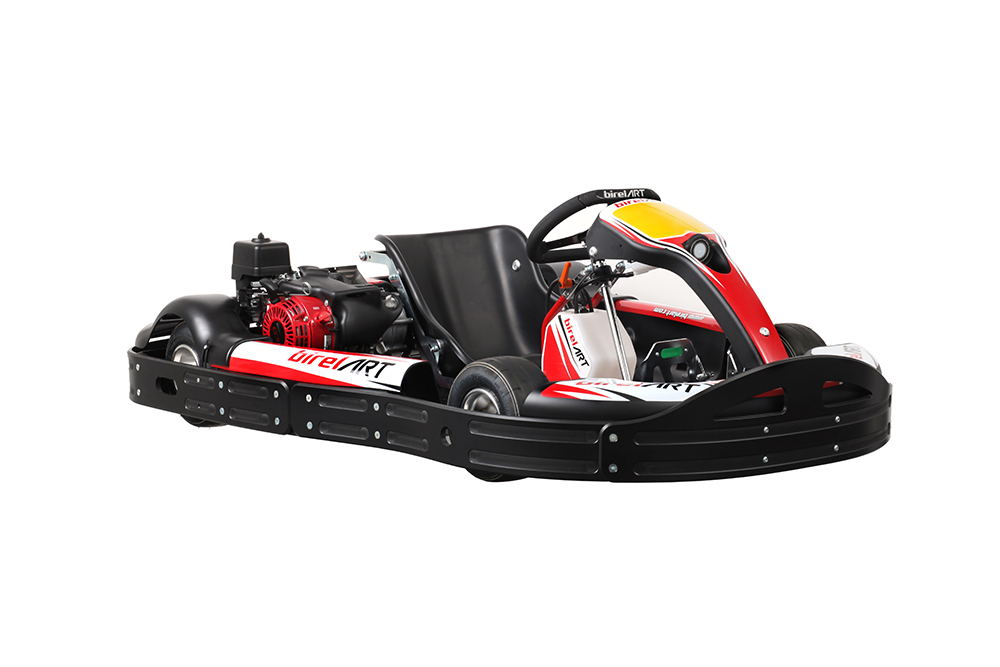 ---
B25RT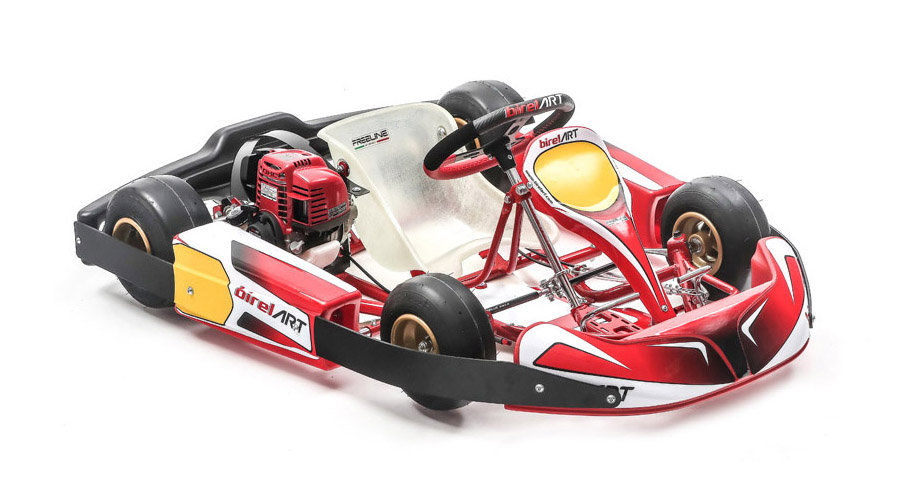 ---
N-35 YR E-Kart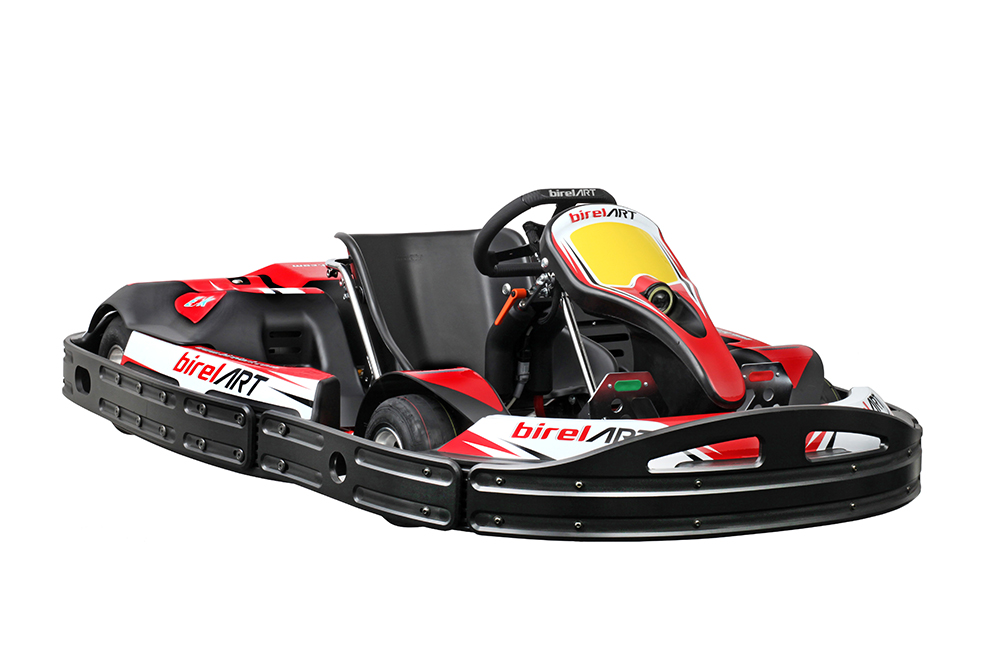 ---
N-32 XR E-Kart